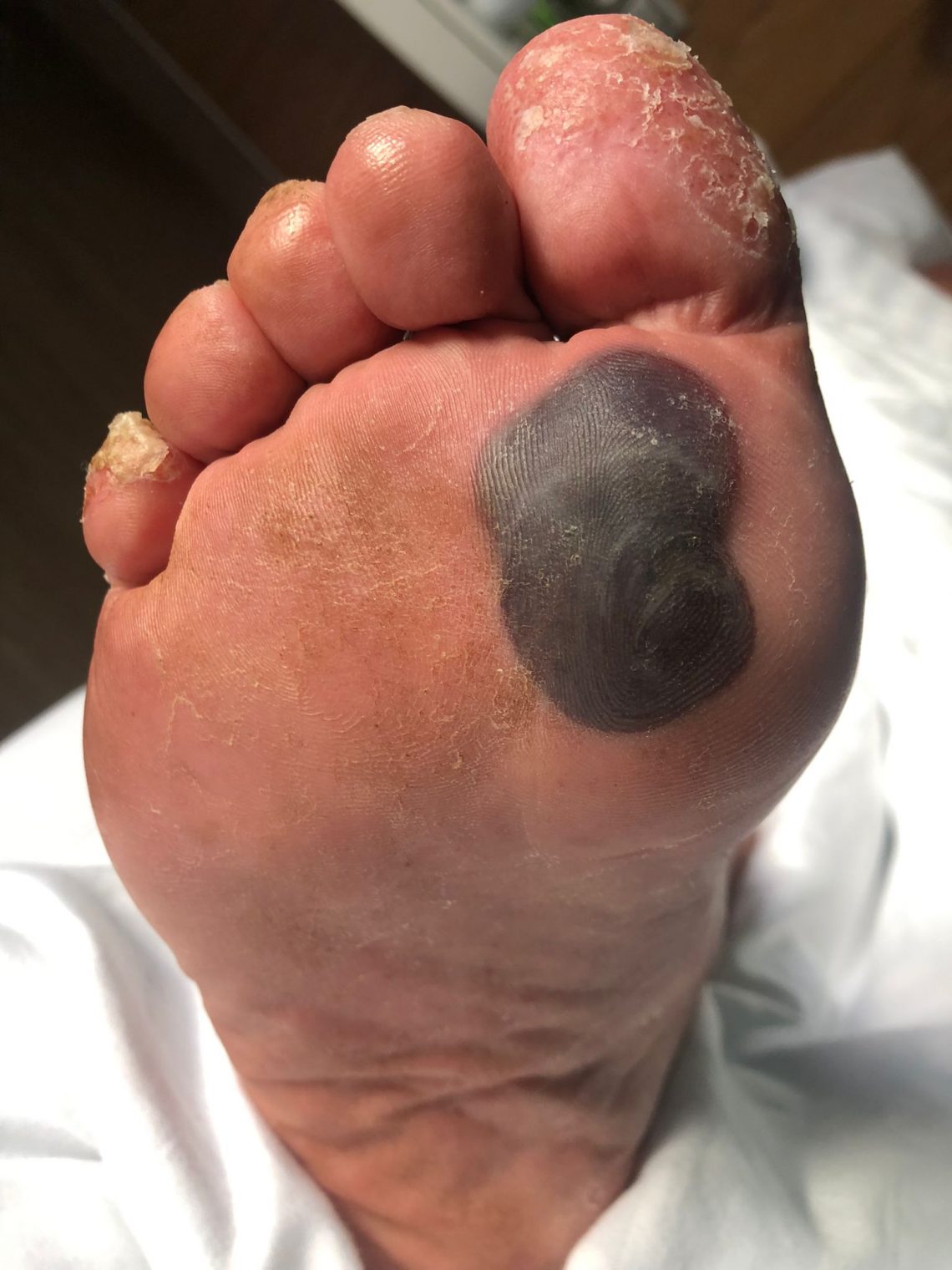 Healthy feet are the essential foundation for an active life
Check your feet regularly
Wash your feet every day
Dry them well, especially between your toes
Avoid dry & cracking by moisturising regularly
Wear the correct footwear for the event / adventure
Double check your shoes are the right size
Train in the shoes & socks you intend to wear
Change socks as often as possible – daily is more sociable
Rotate your footwear; trainers or camp shoes after a day's trekking
Roll-a-ball under your feet; it relaxes tight muscles & ligaments.
Trim your toenails; Lads, a pedicure is cool but a paint job is questionable!
*Consult with a podiatrist if you have any concerns; not just your about an injury or footwear but how your foot and ankle impacts the rest of the body.
I am blessed with finding a first class podiatrist, Martin Parry, who represented the Royal Navy and Royal Marines in Triathlons. In addition to his finding the solution to your Foot and Ankle problem; he understands how we, who enjoy challenges, think and react……