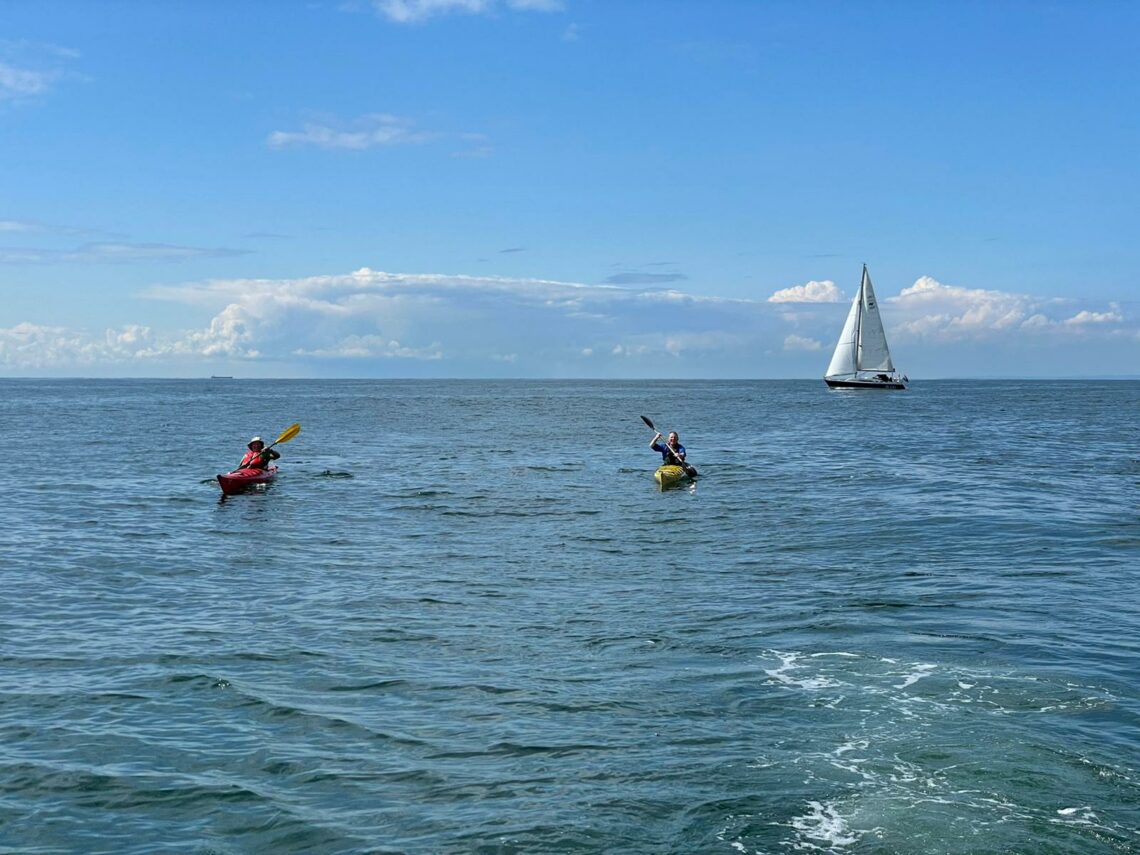 Kayak The English Channel
BBC . South East Today – Evening News 25.6.2021 – I'm on the Telly!!!
On the 3rd February 2021, I completed my chemotherapy treatment for Cancer and rang the Bell. Six months later 3rd August 2021 to celebrate this milestone I paddled a red kayak from Dungeness to Boulogne sporting my "Chemo Curls."
Being featured on the BBC in the South East is a great way to share an inspiring journey with a wider audience. I do my story can provide hope and inspiration to others going through similar challenges.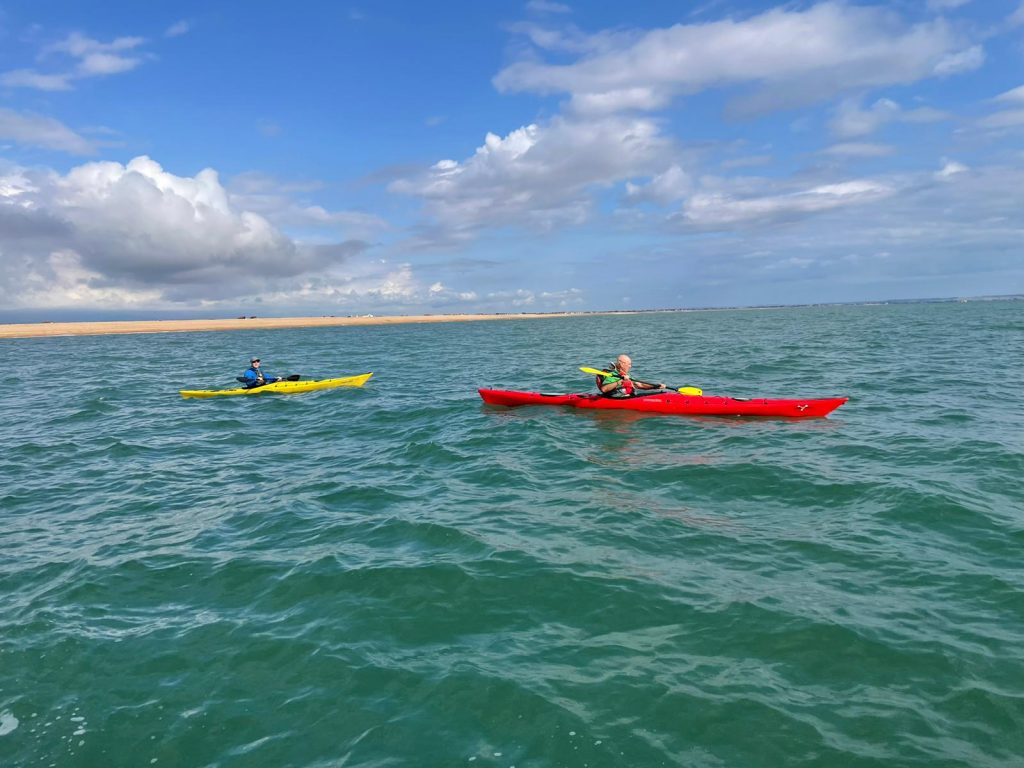 Approaching Boulonge Harbour.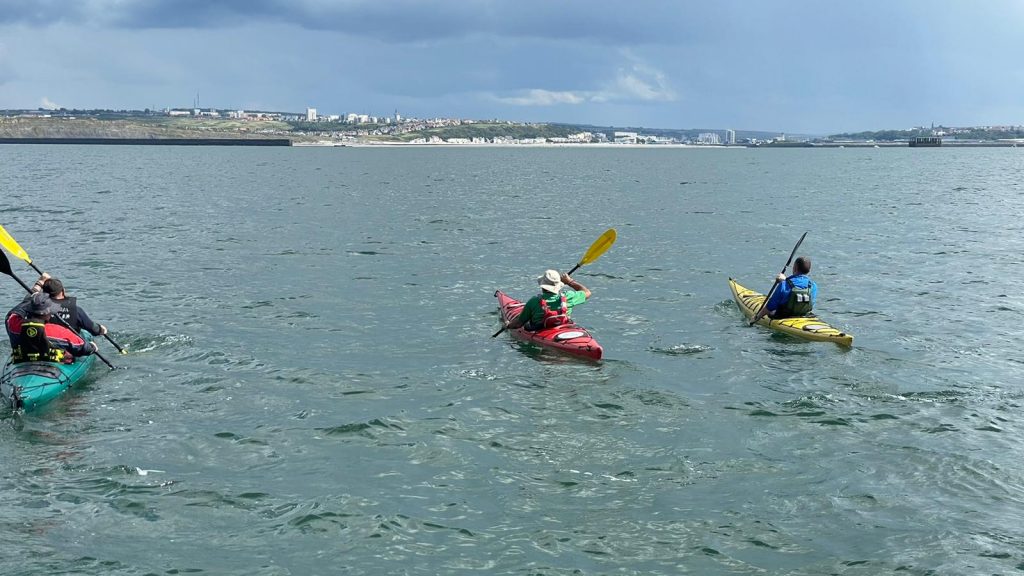 Caught by Gendarmerie.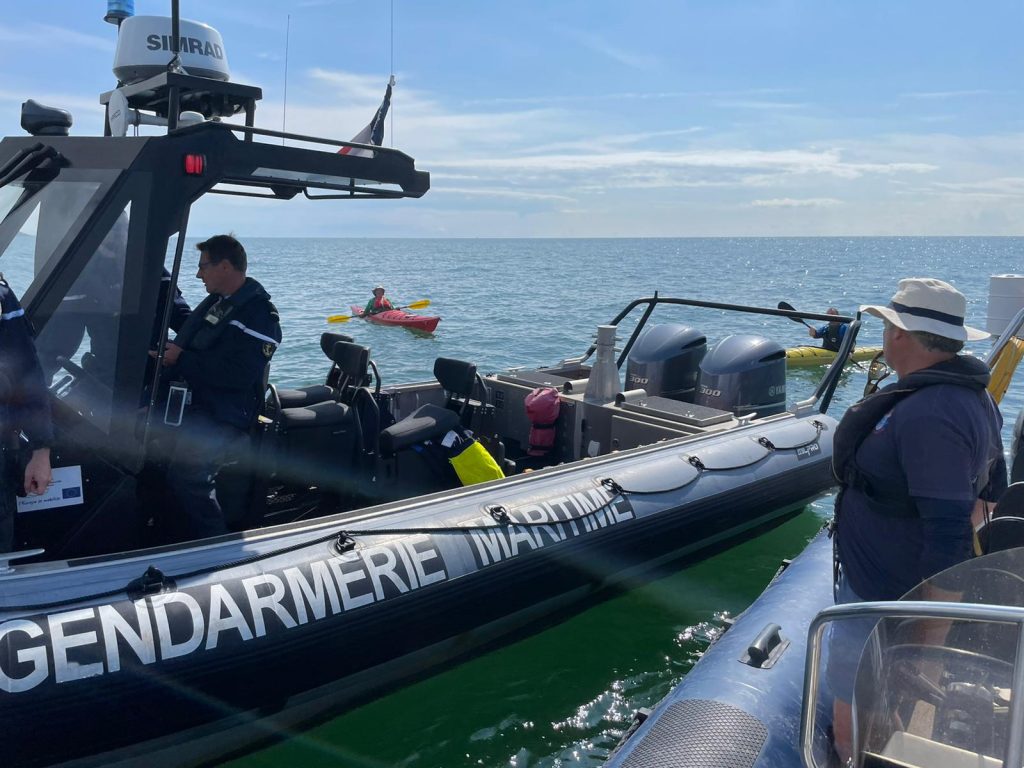 After paddling 22.6 miles from Dungeness, a high-speed motorboat with its blue light flashing; crewed by armed Maritime Gendarmerie intercepted us; we were a mere 200 metres from Boulonge's Harbour entrance.
Gendarmerie – You don't look like migrants going the wrong way; so what are you doing?
Our response – It seemed a shame to waste such good sea conditions so we decided to going for a paddle; also its fun way to raise money for Velindre Cancer Charity.
Stern faced Gendarmerie his approach – Did you paddle across French shipping lane?
In 2012 the French had made it illegal to cross their shipping lane in anything 'human powered'.
– No, we loaded 3 kayaks onto the Rib/safety boat for a 10 minute blast over that short section.
Amid questioning; speaking for all of us, Rob asked 'innocuously', could we take a group photo with you? – Anglo- French relations became confused…
Gendarmes waffled among themselves, and after much debate over the radio with their HQ decided we best head back home to England!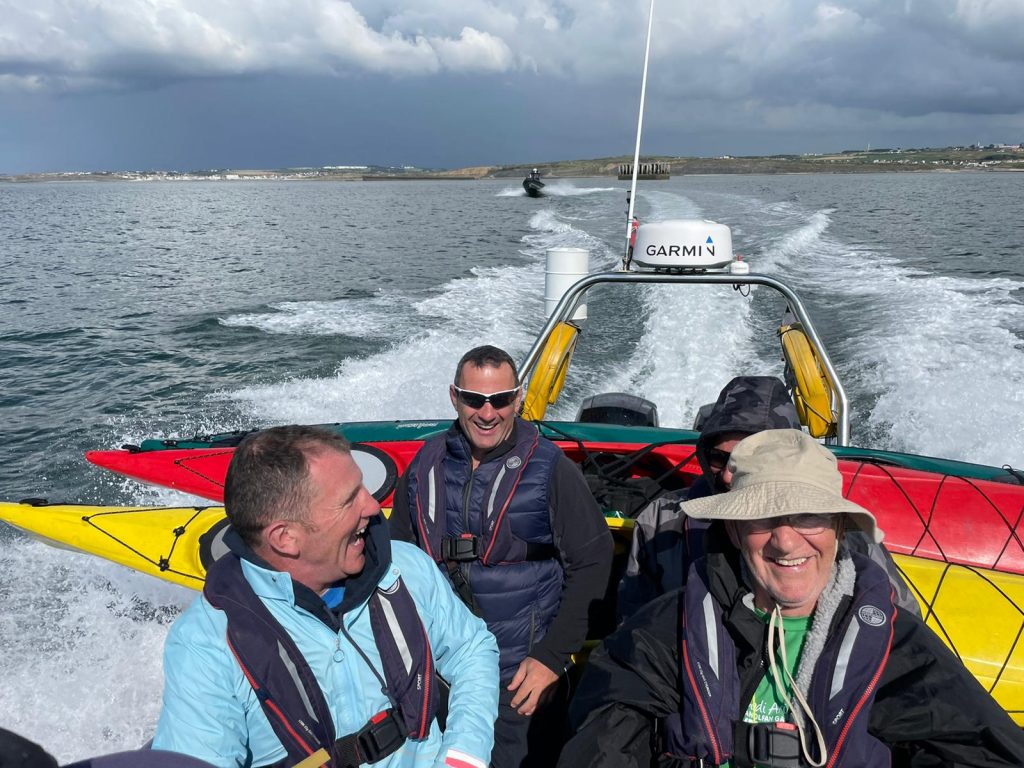 Its a total misunderstanding – They are not chasing me I am being escorted out to International Waters – I am not on the run! For more info on this 1970's reference, check out my book "Live a Life to Die For" – Chapter 6. page 35.
Next Leg of My Sea Kayaking the Channel Challenge
13th Oct 2021 Paddling from Boulogne to Dungeness celebrating eight months, since my last chemotherapy treatment.
Myself and James crossed over the channel on a Rib (Rye based safety boat) skippered by Will Chetwood; we started kayaking from Boulonge Harbour at 9.30am 13th Oct 21.
The sea was somewhat lumpy…..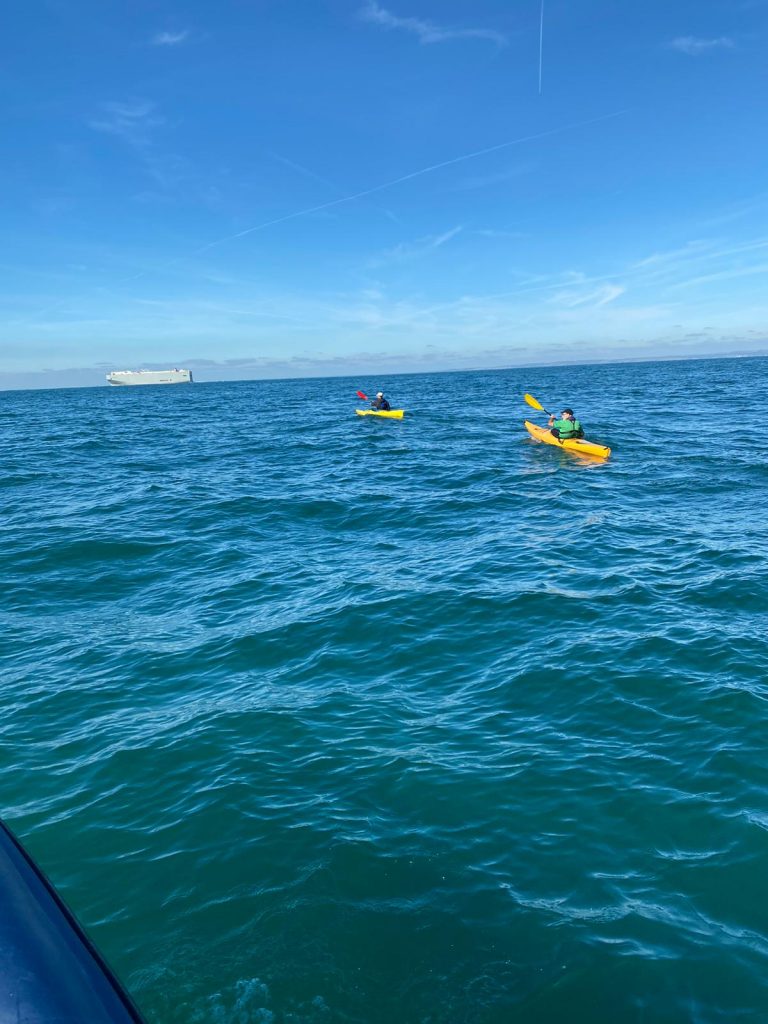 After 5 hours of paddling the Dungeness Power Station was a 'beautiful sight'. (2.30pm)
In the company of friends I have paddled across the busiest shipping lane in the world, both ways.
There are no short cuts ……….. and nowhere to hide
#livealifetodiefor #cancerresearchuk  #SussexCancerFund   #LymphomaCancer  #Lymphoma #lymphoma_action #RNLI #MoreThanMyPast #itsrogerx