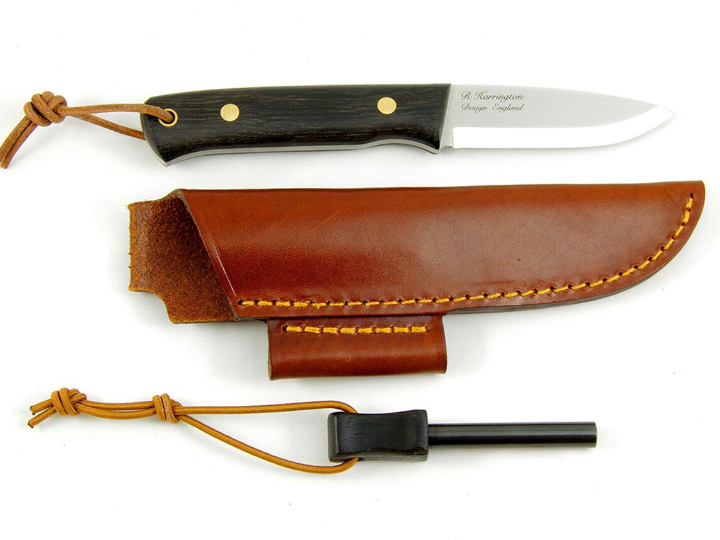 Woodsman Knife with matching Firesteel
Roger Harrington; I designed the Woodsman Knife in 1999 to fullfil my needs as a Bushcraft/Survival instructor. I was still serving in the reserve forces at the time teaching in both civilian life ( As Bison Bushcraft ) and in my military role. I needed a strong bushcraft knife that wasn't the overkill of issued military blades. It had to be something capable of the fine detail needed for bushcraft projects, but still be able to cope with heavy duty work.
I settled on 4mm thick blade stock not only for strength but the ability to split wood. The Scandinavian grind profile at 27 degrees Is both stable and strong for field use but fine enough for precision work. It lends itself to the role as it is easiest to sharpen, especially in the field but it is also superior for wood work and carving and copes with all other chores such as skinning perfectly. The handle is suitable for all sizes of hands with a distinct shape so you can recognise what way up it is by feel, but it has no sharp edge or parts of the profile that would limit it's comfortable use in differing grips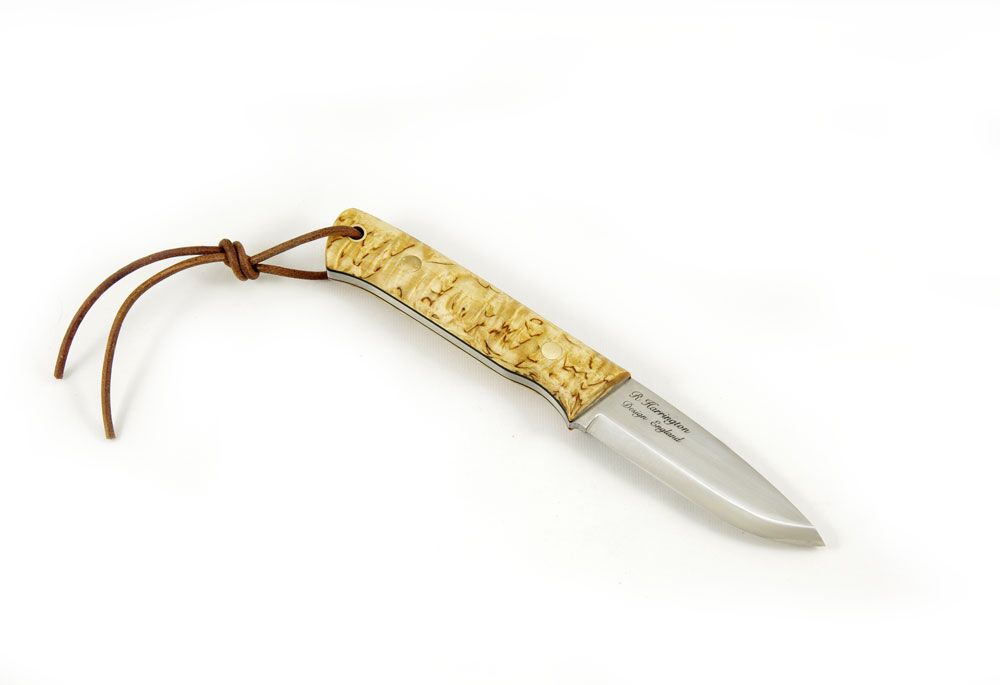 .The blade length is designed to be approximately comparable to the width of the palm of your hand. That gives you two fingers width of cutting power close up to the handle ( about as much as most people can cut), a curve upwards towards the point for carving inner profiles and point for boring or fine work. The blade profile brings the point in dropped to around one third from the top or spine of the knife, giving ample control. The spine is ground at a crisp 90 degree angle to aid in scrapping and use of a ferro rod. The pouch is a leather deep retention pouch with no in necessary fuss to confuse issues in use.
Roger H. actually introduced me to carrying my Woodsman Knife on a cord hanging from my neck; offering easy access and readily available.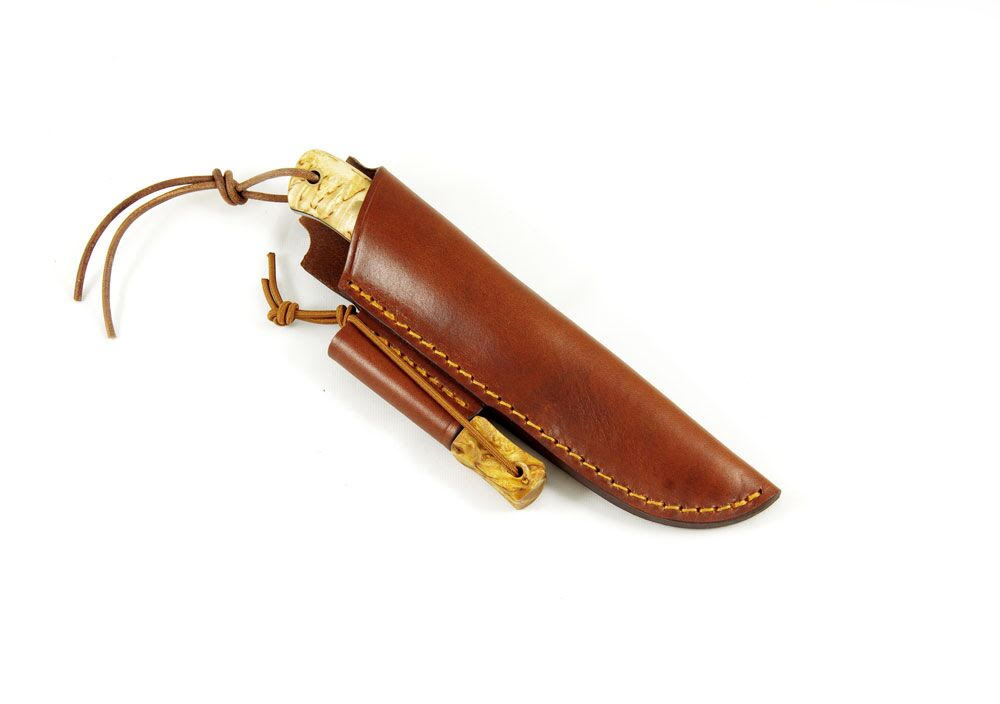 He's absolutely right …. and it became my preferred mode!