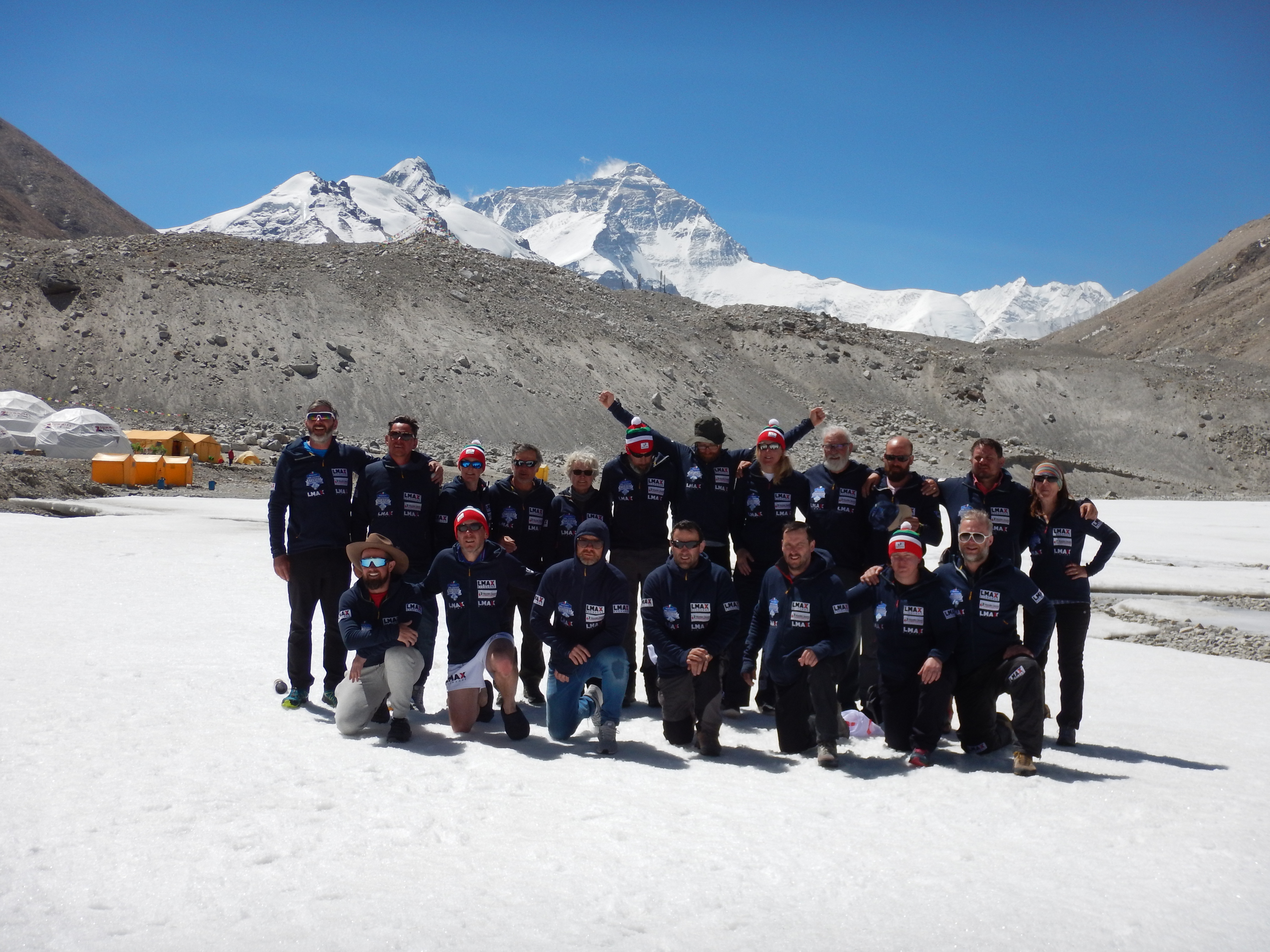 ---
In April 2019 we trekked in the footsteps of Mallory and Irvine, up the Magic Highway' to Mt Everest's Advance Base Camp (ABC3) 6,500m/ 21,000 feet; which is just below the North Col to play two games of Rugby on a glacier.
Myself and Lesley, trekked and played alongside, Rugby stars Lee Mears, Ollie Phillips, Shane Williams, Tamara Taylor plus 20 inspirational men and women to help raise more than £250,000 for children with disabilities and facing disadvantage across the UK and Ireland.
The Rugby Challenge took place across 24 days; our group battled acclimatisation and altitude to play the World Record for highest ever game of mixed seven-a-side 'Touch Rugby' at Everest Base Camp @ 12.15 pm on Thursday 25th April; our birthday Girl, Lesley, kicks off at 5,119 meters (16795 ft) above sea level.
On 30th April 2019, after a long and tough hike, wearing crampons from Mount Everest Advance Base Camp 3, Tibet, China to a 'field' of ice and snow. Under the supervision of Rob "head grounds man" Callaway, and in accordance, with Guinness World Record specifications, we construct a full size Rugby pitch (100m x 70m min), with posts, lines, flags etc. on the East Ronbuk Glacier (EABC) (28°06'4.32″ N 86°51'32.91″ E).
The Highest full contact Seven-a-Side Rugby Union match, was played at altitude of 6,331m (20,770 ft),
We made History: Double World Record Holders. #RugbyonEverest #LiveaLifetoDieFor
---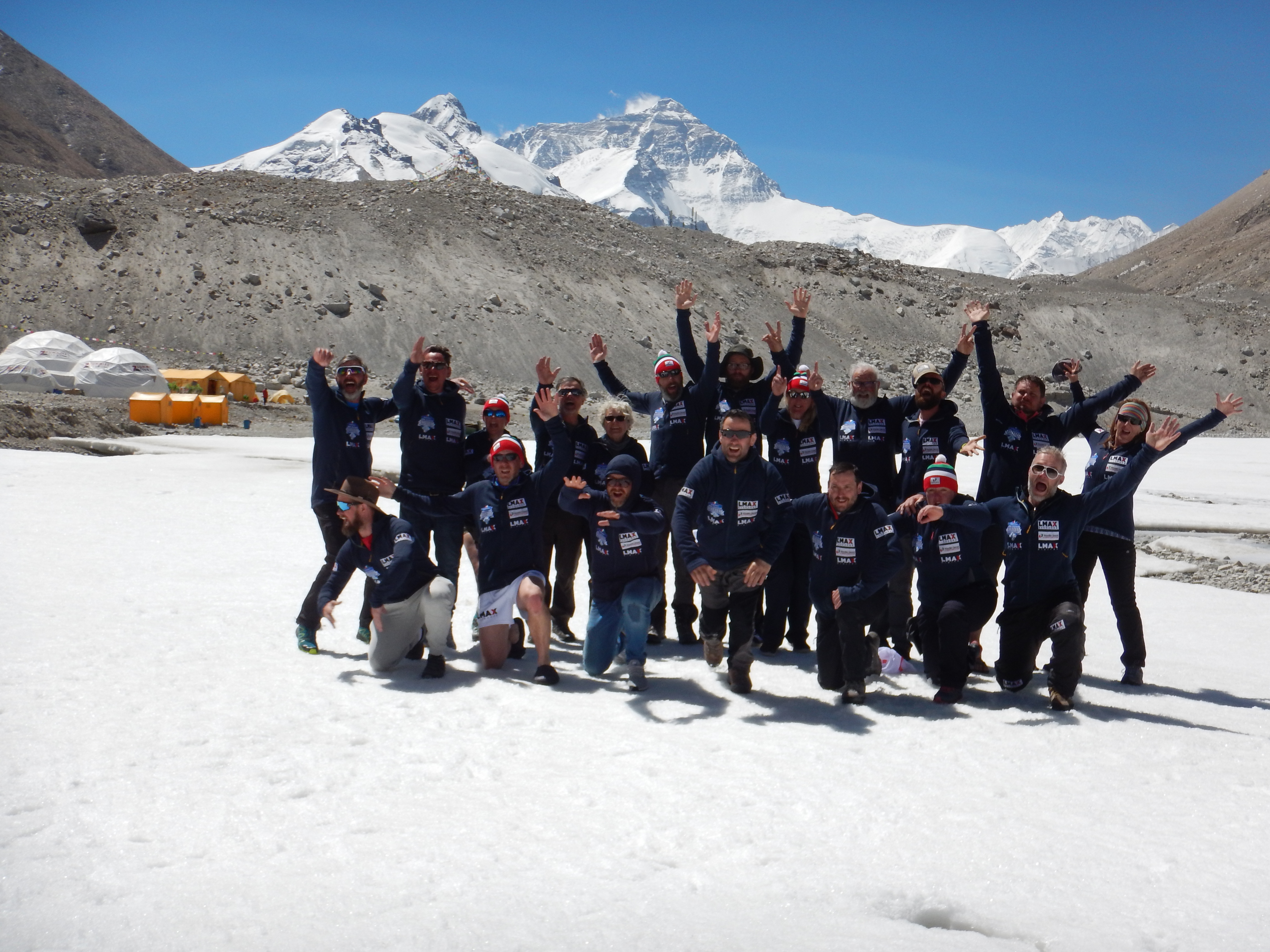 ---
The Team posing on the pitch at Everest Base Camp, Tibet , China (28°8′29″N 86°51′5″E).
#livealifetodiefor #MoreThanMyPast #itsrogerx