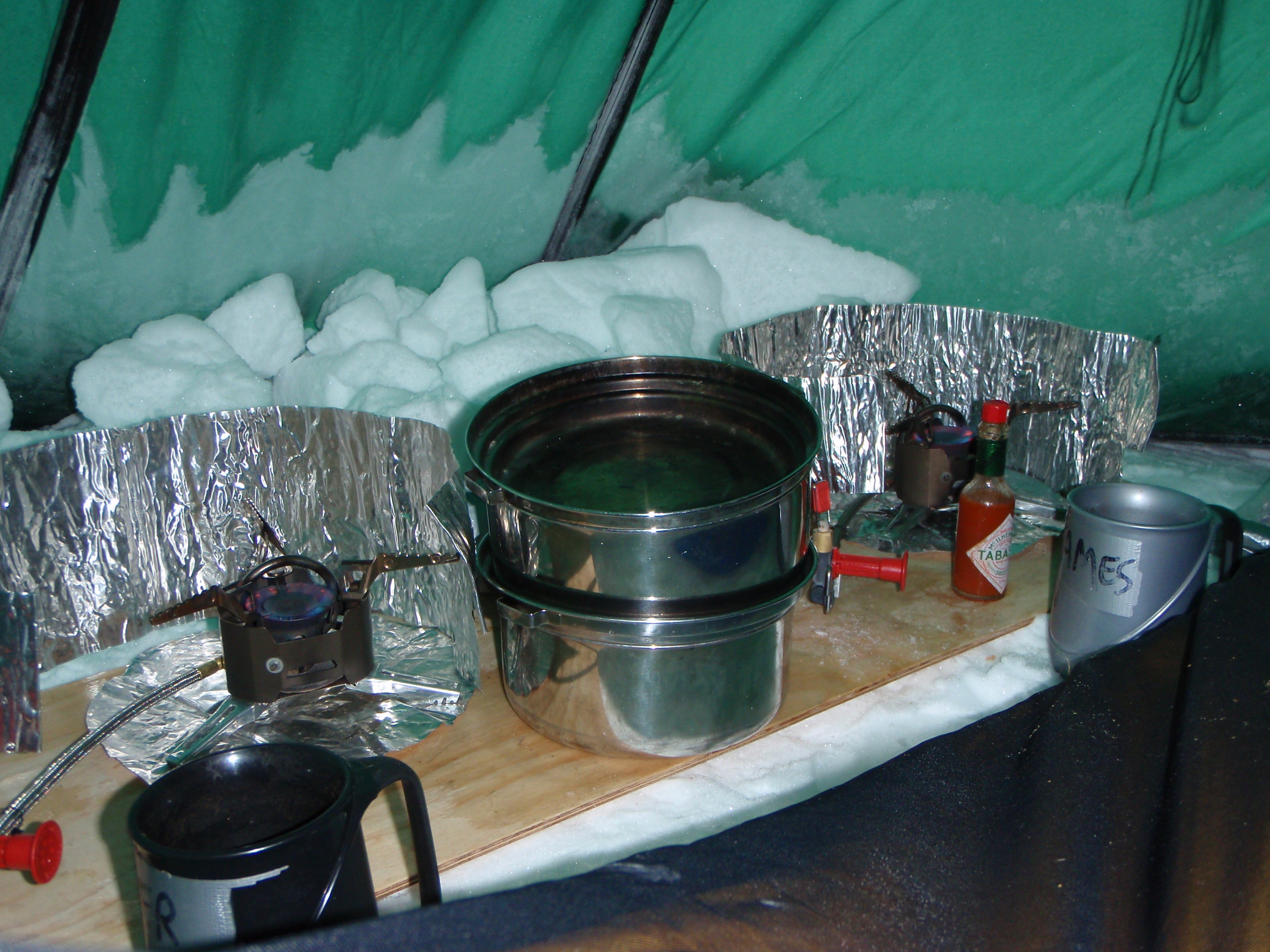 'On the trail' Cooking tips
Picture of our Kitchen , North Pole 2009
Practise cooking with your compact gas stove and refilling it at home
A long-handled spoon and a small sharp knife are all you require for basic food preparation and cooking on the trail
Spork– is a combination spoon, fork with a cutting edge; the perfect utensil for travel, camping and adventures; my preference is the light weight titanium, easier to keep clean and virtually indestructible; I always take two in case I lose one!
In colder conditions, a simple insulated sleeve designed to fit your cooking pot keeping food hot for up to 15-20 minutes
Similarly, your dehydrated meal packet will retain heat and fully re hydrate more efficiently, whilst in an insulation pouch for 10 minutes.
If you're living on dehydrated meals, carry a few of little of your favourite extras; for example, spice dried chilli flakes, head of garlic, cheese and a small bottle of olive oil.
On a short trip/weekender; bringing your food divided in individual meal portions; saves on preparation time in camp.
If you past a store, it's always worth picking up a little fresh food: bread, fruit, veg and with my sweet tooth 'cake'.
If the opportunity arises, treat yourself with a restaurant or pub grub.
Walking to the North Pole, I indulged myself by taking a can of 'illy' coffee; it was my one luxury item. I cannot tell you the pleasure I got from a hot cup of coffee on waking; it was –35° C inside our tent.
**Spoil yourself, you're worth it!